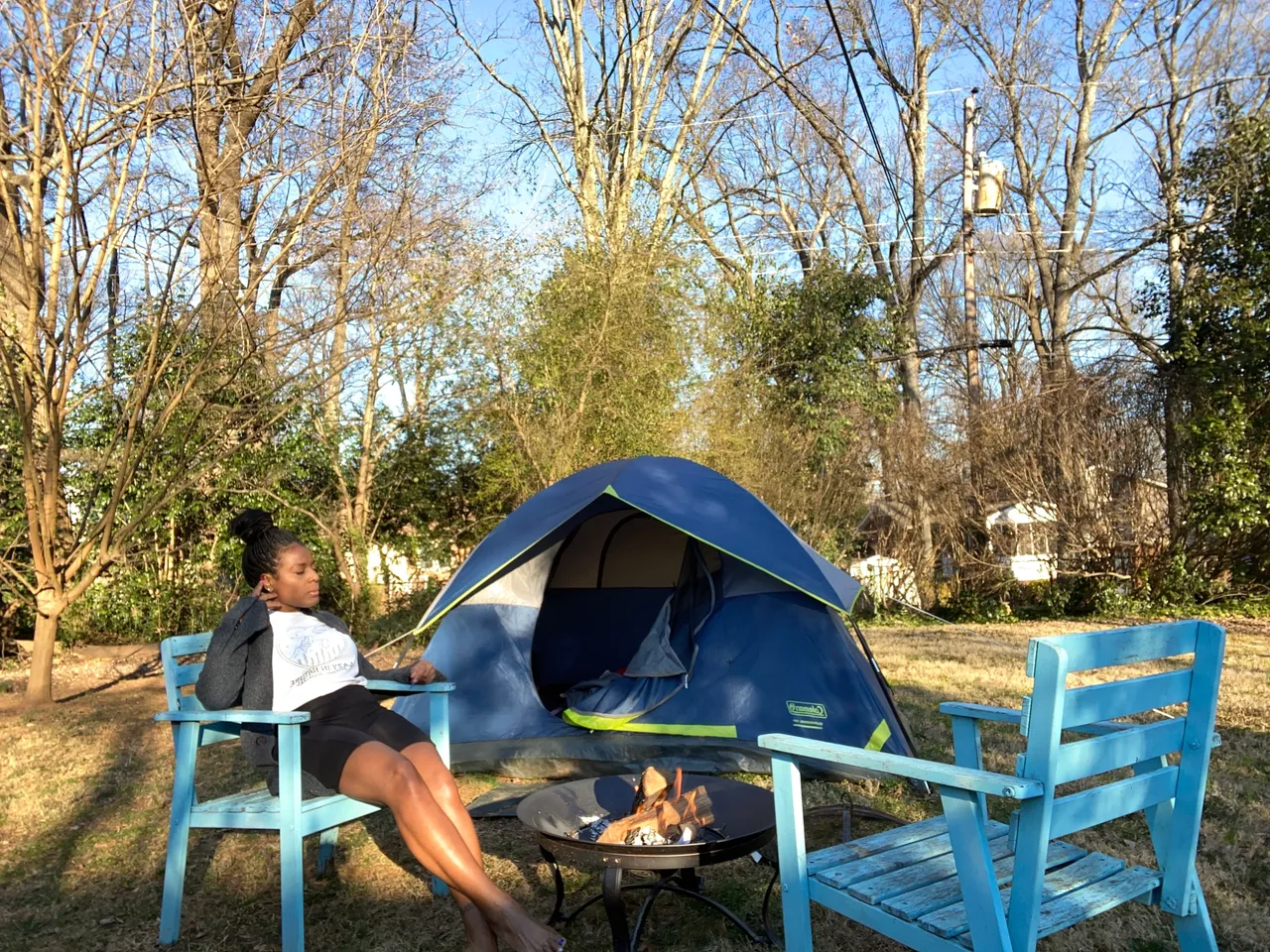 Today I felt a little off. I could not push myself to go to the gym or focus on work. I did not feel like driving nor stirring at the tube. Something made me check the mailbox, forgetting it was a Sunday. Surprisingly, the sun was intense and warm. It was about 50 degrees, even though it felt a lot cooler in my home. I wanted to spend time outdoors, but I did not feel like getting dressed to drive somewhere. The sound of the birds singing and the rest of nature's choir forced me to close my eyes and smile. Then it hit me! could shower and relax in my tent. Yes, you've heard me correctly. I love nature so much I purchased a tent to go in my backyard. Since the pandemic, I could not find or trust anyone to go camping with, so I set a tent up in my yard. It was one of the best decisions I have ever made.
After about three hours of relaxing, listening to nature, and journaling in my tent, my soul felt full and energized.
What are some of the ways you spend time in nature when you don't feel like watching tv or driving?
Warm hugs!! Nature's Girl aka Charlene A Bell