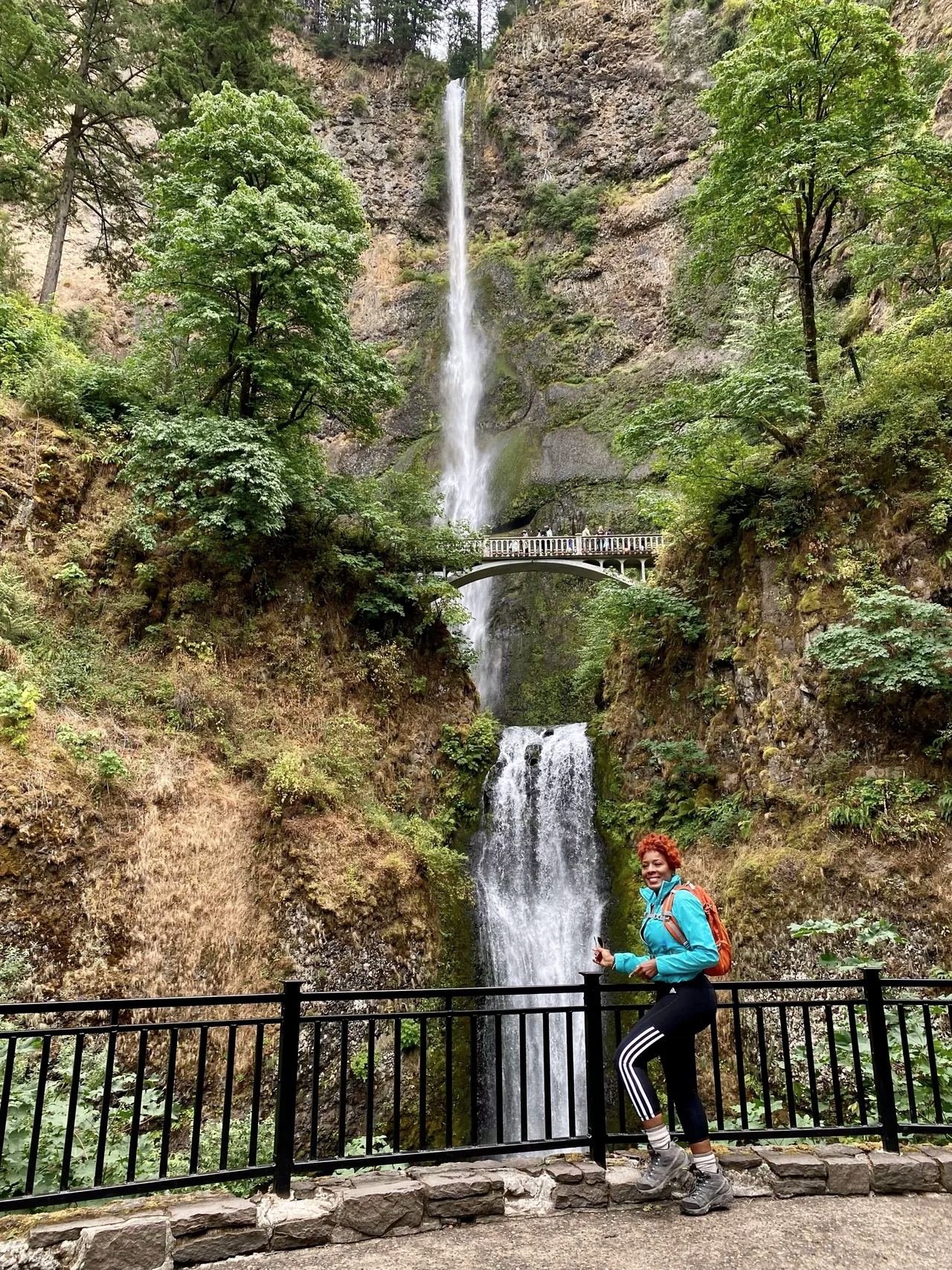 Multnomah Falls
Part two of my birthday celebration. Allow me to catch you up just a little in case you've missed part one. Part one of my birthday bash consists of hiking a former volcano while dealing with a double eye infection from some fake lashes. I pushed through the pain and had a blast!!
Part two of my birthday happened to be extremely special. Currently, my heart is still full from that experience. Ok, what is it?? It was an in-person visit, hike, and meditation at the one and only extremally beautiful Multnomah Fall!! Yes, it took all that to describe this fantastic waterfall. 
Short story… hahaha About nine years ago, I came across a picture of Multnomah Falls online while searching for the most beautiful waterfalls to visit. I saved a screenshot of the waterfall on my cell phone, then added it to my must-visit list. However, life happened (not in a bad way), but the picture sat buried among 20,000 other images on my phone. In 2014, I came across another image that reminded me I still wanted to experience this waterfall, so I screenshot it again.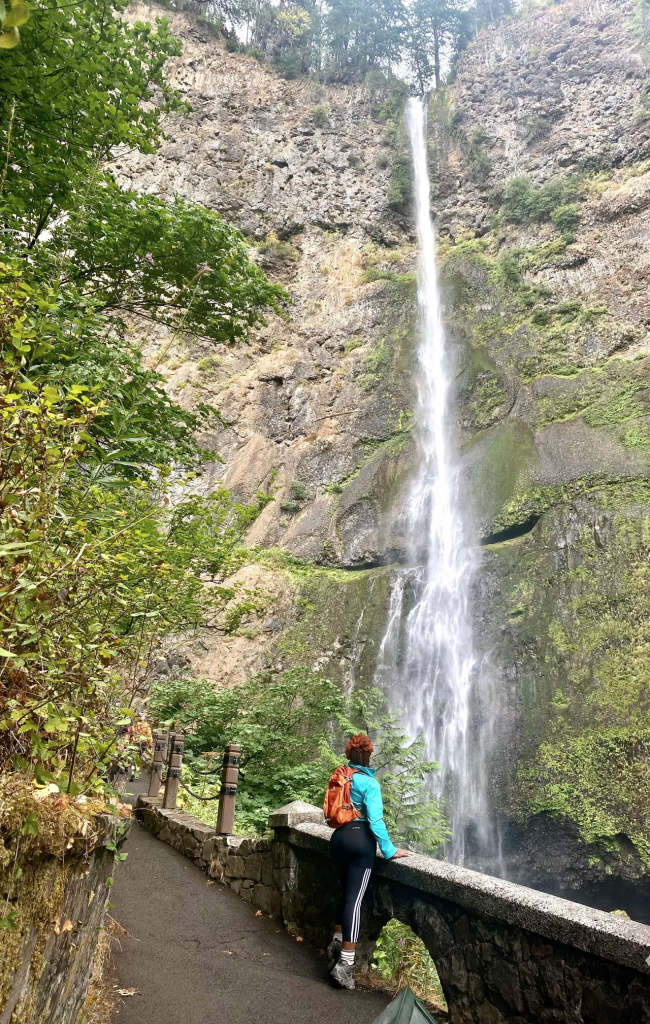 Ok, friends, I said I was going to keep it short. Lol Later in 2016, another reminder, 2017 another reminder, 2018 a painting of this falls was in an Airbnb (another reminder). Near the end of 2018, I received a framed portrait of Multnomah Falls as a gift for Christmas (another reminder), and finally mid-2021, I was able to visit, hike, and enjoy MF for my birthday.
The experience was magical because I had a great connection when I first laid eyes on a picture of the waterfall. I could not attach words to why I connected; I just did. We all like to believe most things have a time and a season, and 2021 was the time and season in my life to experience MF. It was worth the wait. I hiked the waterfall with a person that understood my vision and connection to waterfalls. The beauty of not being rushed is so important to me. That is the second most important reason why most times I hike solo. The first most important reason is, it's my time to cleanse, heal, and connect with God.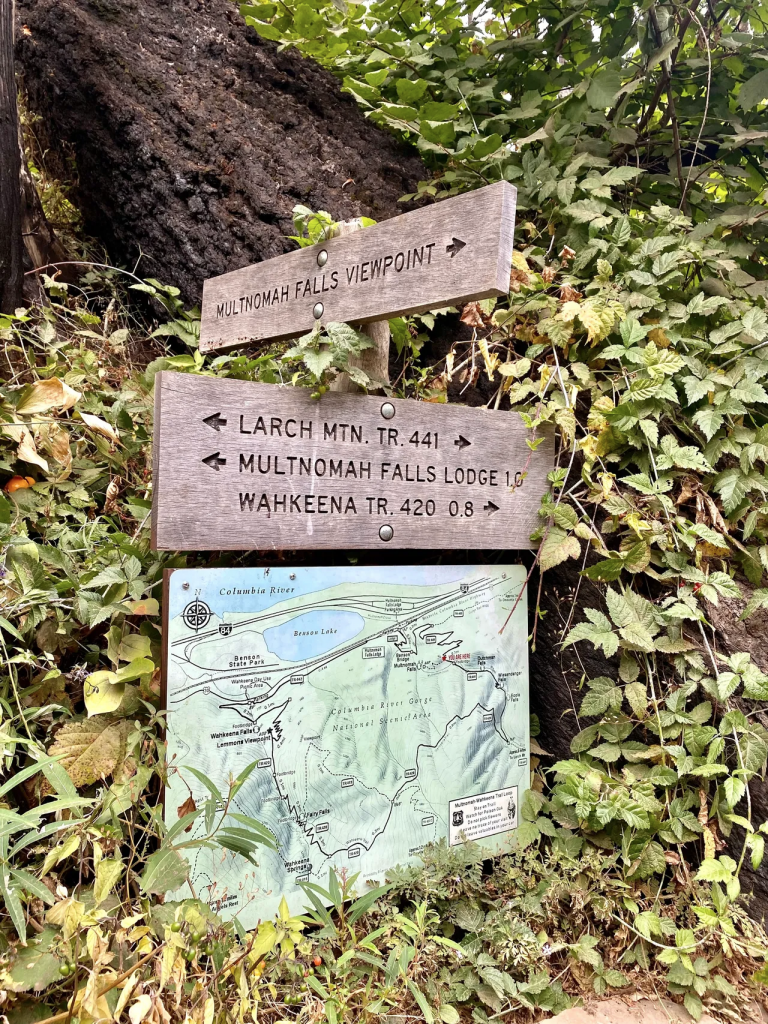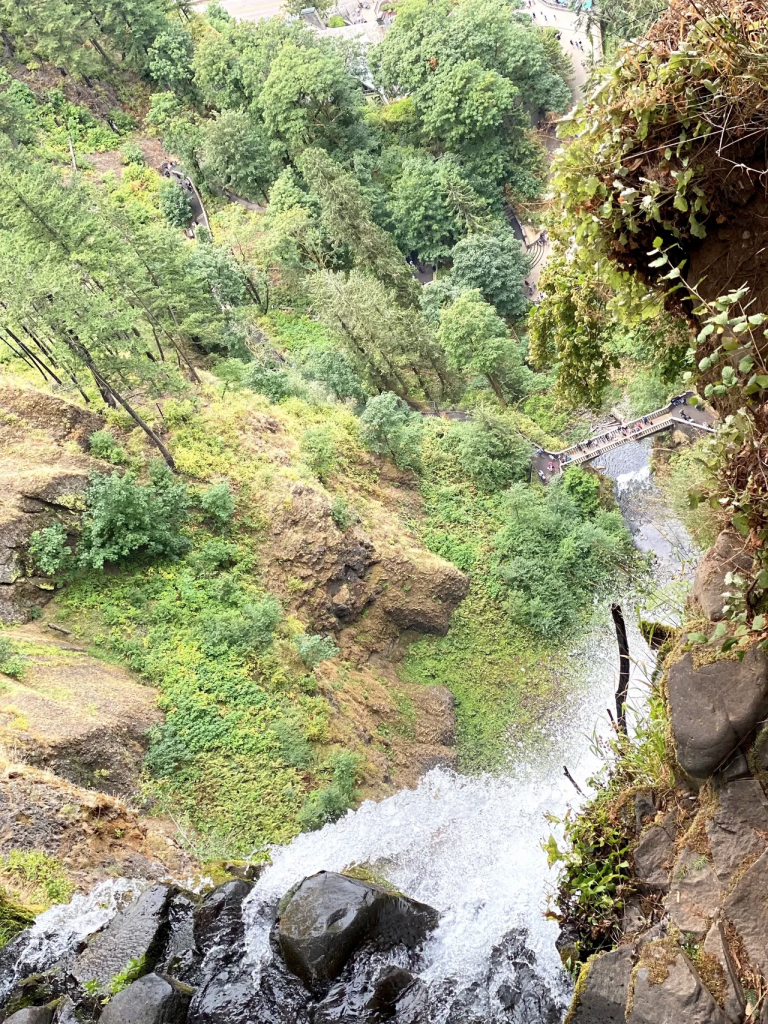 Currently, it has not been revealed to me why my connection was so strong with Multnomah Falls from first sight, but I am a firm believer that Everything happens for a reason.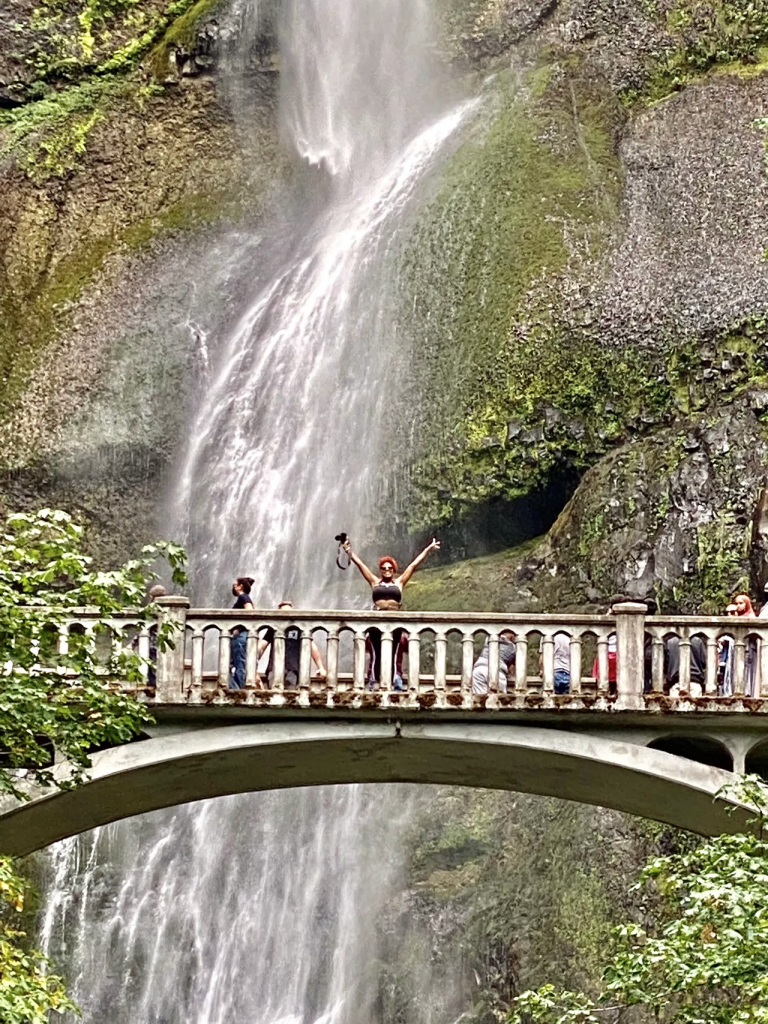 What is one thing you connected with years ago and were able to experience, and how was it? Please share below and remember, Lazy In Nature is all about Embracing the journey. No matter how big or small, the moments add value to your memories.
Warm hugs,
Nature's Girl, aka Charlene Bell