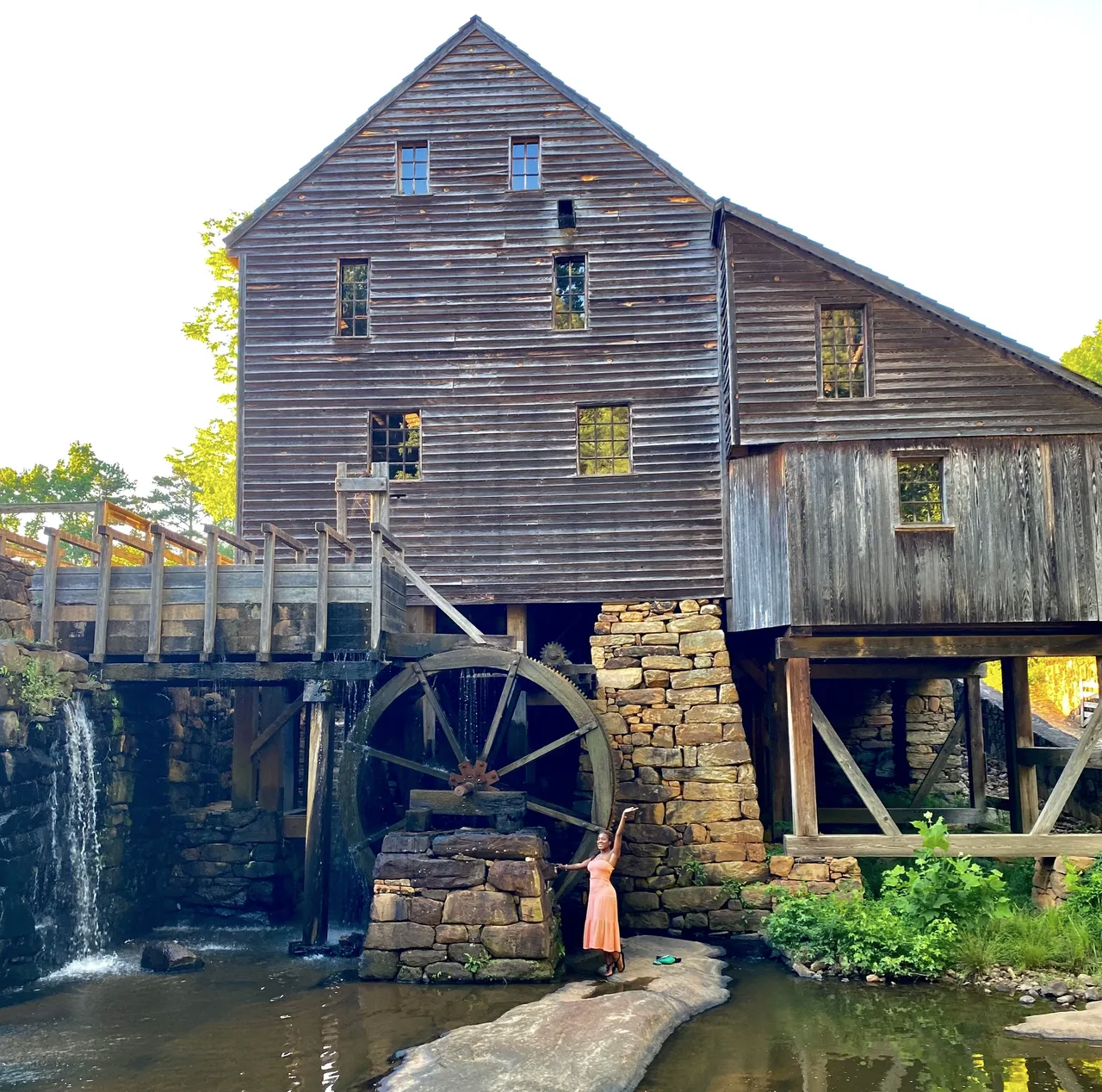 Historic Yates Mill: The Mill not Meal lol 😆 
My last few days have been filled with giving. Once I was done giving, I had to drive over five hours back to Charlotte, NC. Though my drive was beautiful and my car is sexy as heck!!! I was full of tension and a bit of uneasy. I knew what I needed. I needed to refuel. I started to google waterfalls, hikes, etc. Things were coming up. However, it was taking me hours way from my route to Charlotte. Instead of becoming frustrated, I drove about an hour more then searched again. 
I found a Mill in Raleigh, NC. Perfect!!
The exit was about 20 mins from the direction I was head. I smile and pressed the Accelerator on Master P, another ten mph. Not disclosing the speed I was now going, I felt excited to explore a new place in nature.
I introduced to you…. Historic Yates Mill County Park. (That's a mouth full)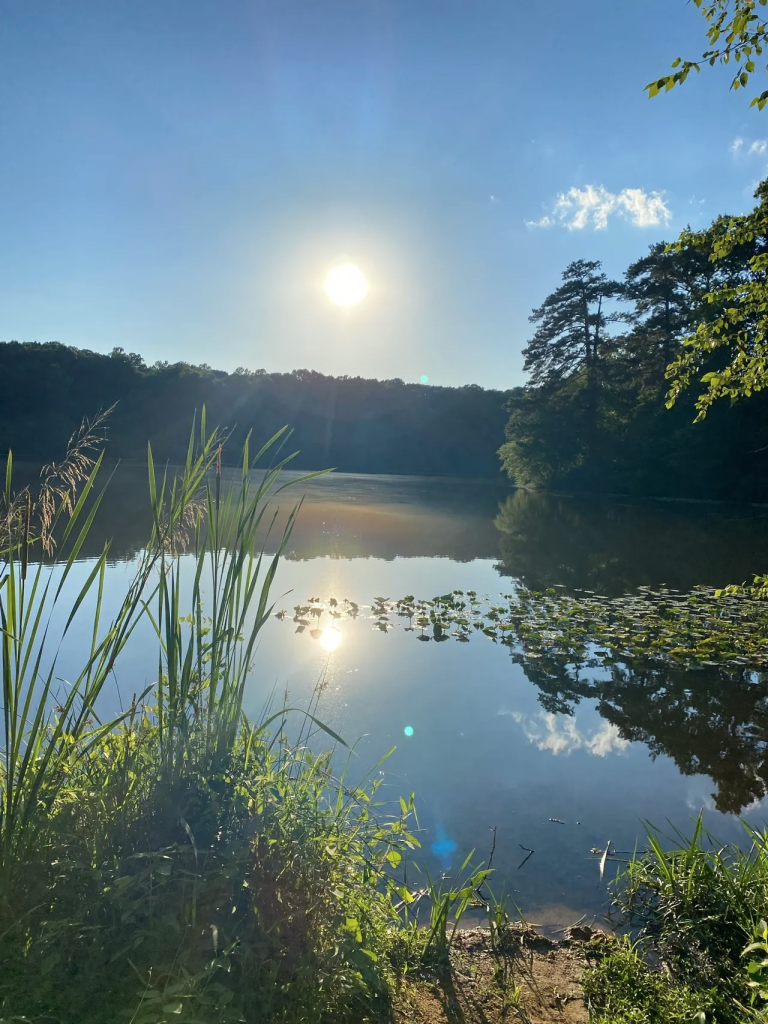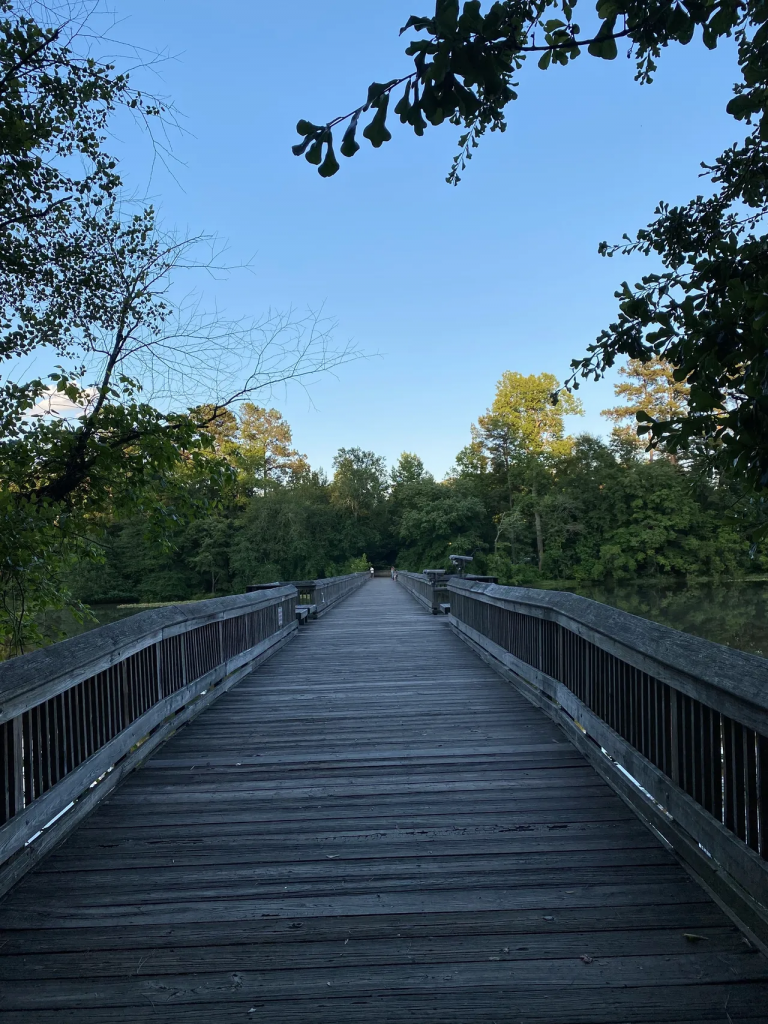 After I recharged. I walked about two miles on the flat trail that was covered with tiny woodchips. The trail wrapped around the large pond. I crossed the wooden boardwalk where two people that were fishing smiled at me while passing. Once I made a right turn from the bridge, I was back at the parking lot.
The moment was powerful, and it provided me with what I needed. I felt great. The two-hour drive that I had left was a breeze.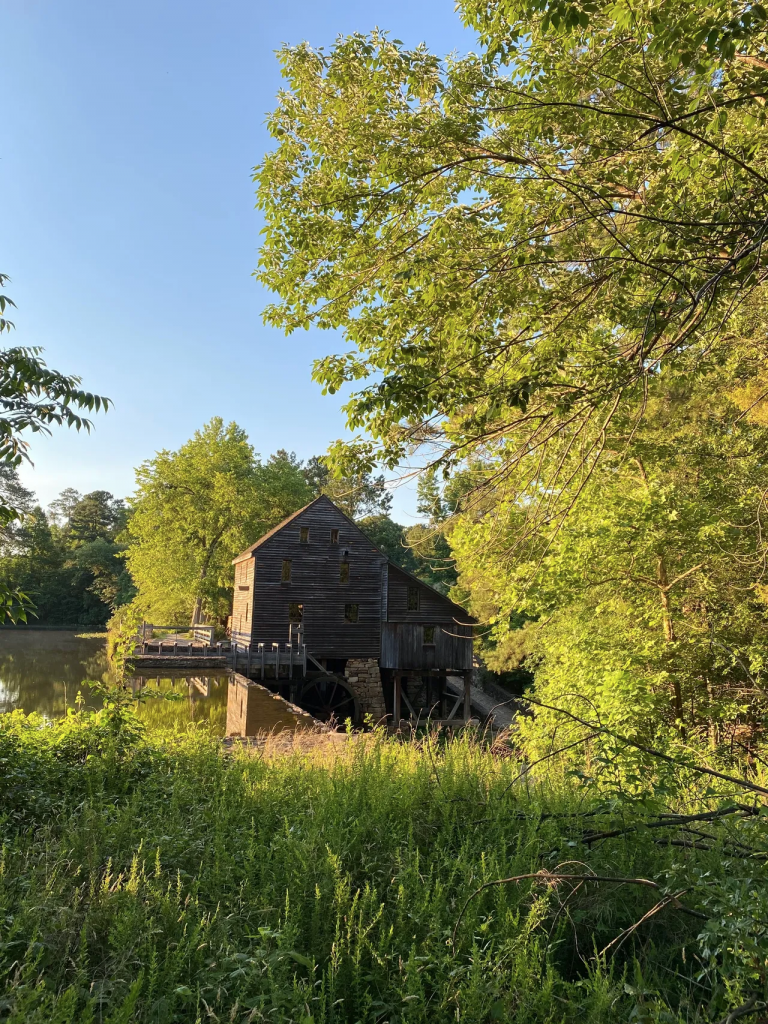 What do you do to recharge when you feel tension within?
Embrace the journey 💫
Nature's Girl, aka Charlene Bell
📍 Historic Gates Mills County Park, Raleigh