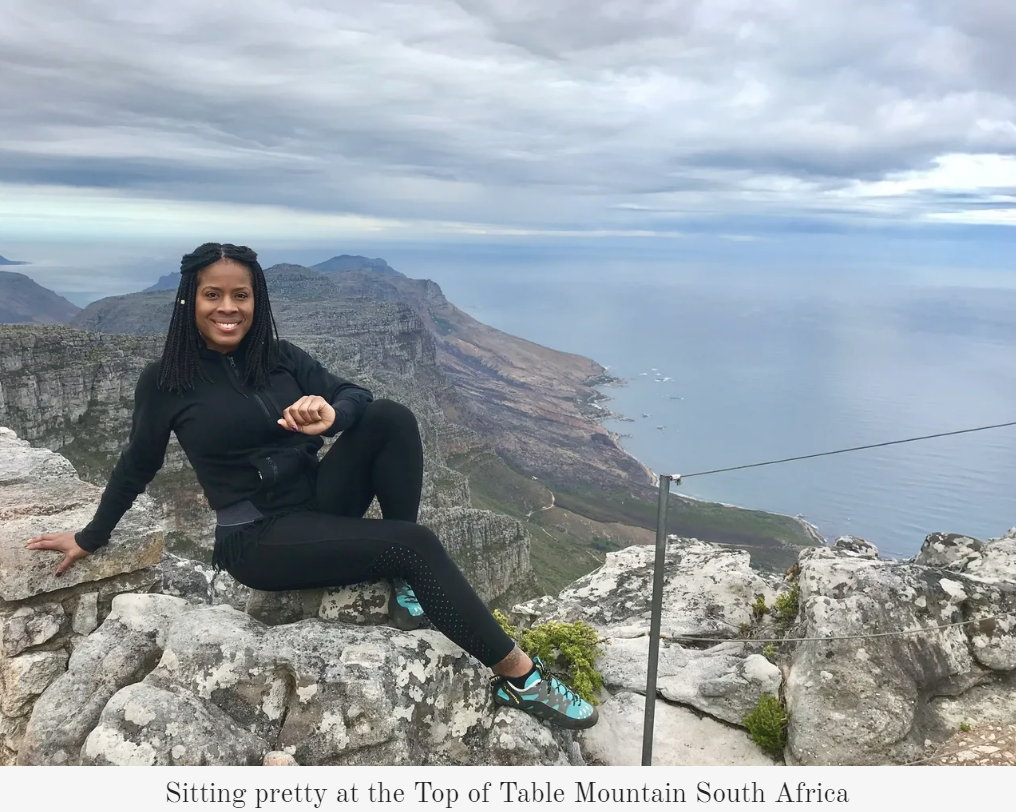 This hike was so special to me. The School of Business put it together at Rutgers University. Students enrolled in the business program, and Rutger's alumni were able to attend. In case you are wondering if we went to South Africa to hike, the answer is no. Rutgers has been donating school supplies, music interments, and much-needed items to schools in South Africa. This trip celebrated 20 years of abroad learning, contributing, and relationships with South Africa. 
Table Mountain hike was one of the 15 group activities on the agenda. I took on the challenge looking forward to seeing Cape Town from the shy versus just staying on lower land. Man! Did I have to work for that view?
The buses arrived at the starting grounds at 5:30 am. We lined up to receive safety rules and to meet our tour guys. The group was all excited to start the hike. It was about 11:00 am before we reached the top. Local's at some point was jogging past us saying, "Keep going you are almost there." I laughed and replied, "Someone said that two hours ago!" In a blink, they were gone. We start with 15 members, but two became sick from the intensity of the hike. Table Mountain has options. You can take the cable car to the top, or you can hike. I hiked up and took the cable car down. The view was breathtaking. The cable car had a rotation so everyone in the car could enjoy the spectacular view. I embraced the journey and will forever hold on to the memories I collected from hiking Table Mountain in South Africa.
Much love!! Nature's Girl aka Charlene A Bell